About Us
What Makes Thomas Nissan of Joliet Different?
At Thomas Nissan, you can expect an easy, no-hassle, no-haggle buying experience because we offer our
UP FRONT PRICING…FAST AND SIMPLE.
Our sales team works on COMMISSION-FREE SALES
We also offer you peace of mind with our 3 DAY/300 MILES EXCHANGE POLICY
We also welcome our customers to make us an OFFER TO PURCHASE YOUR TRADE
BONUS PACKAGE
FREE Oil Changes
FREE Tire Rotation
FREE Carwash with Every Service
FREE Shuttle Service
SERVICE REWARDS PROGRAM
Earn Points on Every Service Visit
(whether you pay or your warranty pays)
Redeem Points for Service & Parts
Unlimited Rewards
We Also Have An Onsite Car Rental Company For Your Convenience
Community Involvement
Thomas Nissan of Joliet is proud to give back to our community whenever possible.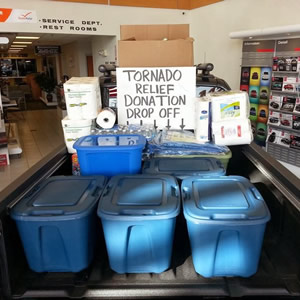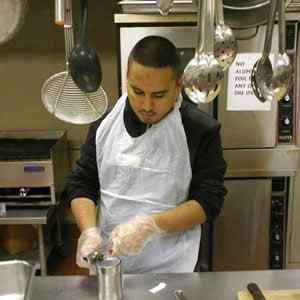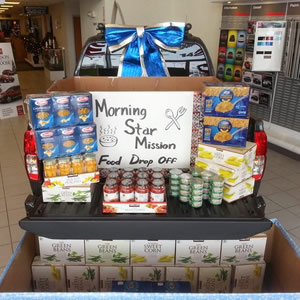 Internet Sales Department Hours
815-741-5353
| | |
| --- | --- |
| Monday | 7:00 am - 8:00 pm |
| Tuesday | 7:00 am - 8:00 pm |
| Wednesday | 7:00 am - 8:00 pm |
| Thursday | 7:00 am - 8:00 pm |
| Friday | 7:00 am - 8:00 pm |
| Saturday | 7:00 am - 5:00 pm |
| Sunday | Closed |
Sales Hours
(815) 741-5353
| | |
| --- | --- |
| Monday | 9:00 am - 8:00 pm |
| Tuesday | 9:00 am - 8:00 pm |
| Wednesday | 9:00 am - 8:00 pm |
| Thursday | 9:00 am - 8:00 pm |
| Friday | 9:00 am - 8:00 pm |
| Saturday | 9:00 am - 6:00 pm |
| Sunday | Closed |
Service Hours
(815) 741-5353
| | |
| --- | --- |
| Monday | 7:00 am - 6:00 pm |
| Tuesday | 7:00 am - 6:00 pm |
| Wednesday | 7:00 am - 6:00 pm |
| Thursday | 7:00 am - 6:00 pm |
| Friday | 7:00 am - 5:00 pm |
| Saturday | 7:00 am - 3:00 pm |
| Sunday | Closed |
Parts Hours
(815) 741-5353
| | |
| --- | --- |
| Monday | 7:00 am - 6:00 pm |
| Tuesday | 7:00 am - 6:00 pm |
| Wednesday | 7:00 am - 6:00 pm |
| Thursday | 7:00 am - 6:00 pm |
| Friday | 7:00 am - 5:00 pm |
| Saturday | 7:00 am - 3:00 pm |
| Sunday | Closed |
Finance Hours
| | |
| --- | --- |
| Monday | 9:00 am - 8:00 pm |
| Tuesday | 9:00 am - 8:00 pm |
| Wednesday | 9:00 am - 8:00 pm |
| Thursday | 9:00 am - 8:00 pm |
| Friday | 9:00 am - 8:00 pm |
| Saturday | 9:00 am - 6:00 pm |
| Sunday | Closed |
Office Staff Hours
815-741-5353
| | |
| --- | --- |
| Monday | 7:00 am - 8:00 pm |
| Tuesday | 7:00 am - 8:00 pm |
| Wednesday | 7:00 am - 8:00 pm |
| Thursday | 7:00 am - 8:00 pm |
| Friday | 7:00 am - 8:00 pm |
| Saturday | 7:00 am - 6:00 pm |
| Sunday | Closed |
Managers Hours
| | |
| --- | --- |
| Monday | 9:00 am - 8:00 pm |
| Tuesday | 9:00 am - 8:00 pm |
| Wednesday | 9:00 am - 8:00 pm |
| Thursday | 9:00 am - 8:00 pm |
| Friday | 9:00 am - 8:00 pm |
| Saturday | 9:00 am - 6:00 pm |
| Sunday | Closed |