10 Reasons to Visit Thomas Nissan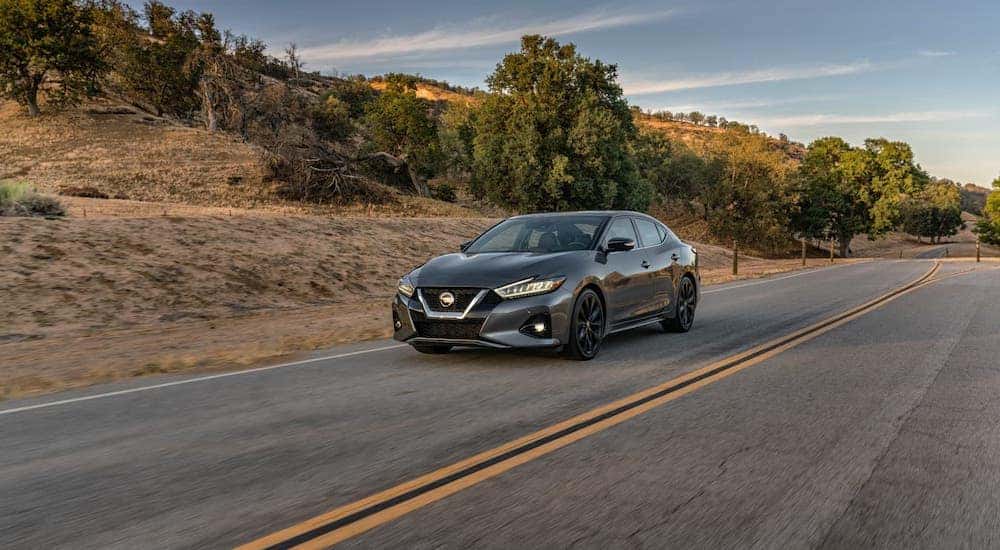 If you have been searching "Nissan dealer near me" on the internet, then you are in luck because Thomas Nissan is the premier Nissan dealer in the Joliet, IL area, and we are ready to serve you. Not only do we sell the best cars, trucks, and SUVs on the road today, but with our wide selection of new and pre-owned vehicles, we make sure you can get your hands on the car of your dreams for a fair price. Our knowledgeable sales associates have years of experience working with customers to answer their questions, set up test drives, and help them get behind the wheel of the car that is just right for them.
Our financial team and service departments are also here for your added convenience to make Thomas Nissan your one-stop Nissan-buying shop. Nothing gives us more satisfaction than helping a customer find the right Nissan for the right price, except for maybe taking our customers in as family. That's right; once you visit us at Thomas Nissan, you are a part of our family, and we will take care of you and your vehicle for years to come. No matter what you need or what your budget is, we at Thomas Nissan are ready and equipped to help you out. Still not convinced? Here are ten reasons to visit Thomas Nissan.
#10 New Cars, Trucks, and SUVs
At Thomas Nissan, we have an extensive array of new Nissan cars, trucks, and SUVs. We sell the wildly popular Sentra and the massive Armada, which can seat up to eight passengers and is one of the most practical SUVs on the market today. If you need a Nissan with that new car smell, we at Thomas Nissan will have something for you.
#9 Pre-owned Cars, Trucks, and SUVs
We understand that new cars and even Nissans are not every driver's first choice. So to be able to serve everyone in the Joliet area, we also offer a solid inventory of pre-owned vehicles to choose from too. And while we specialize in Nissans, we also have pre-owned cars, trucks, and SUVs from other brands. You can check out our current inventory on our website; it is constantly changing. That said, our used car lineup is extensive, just like our new one.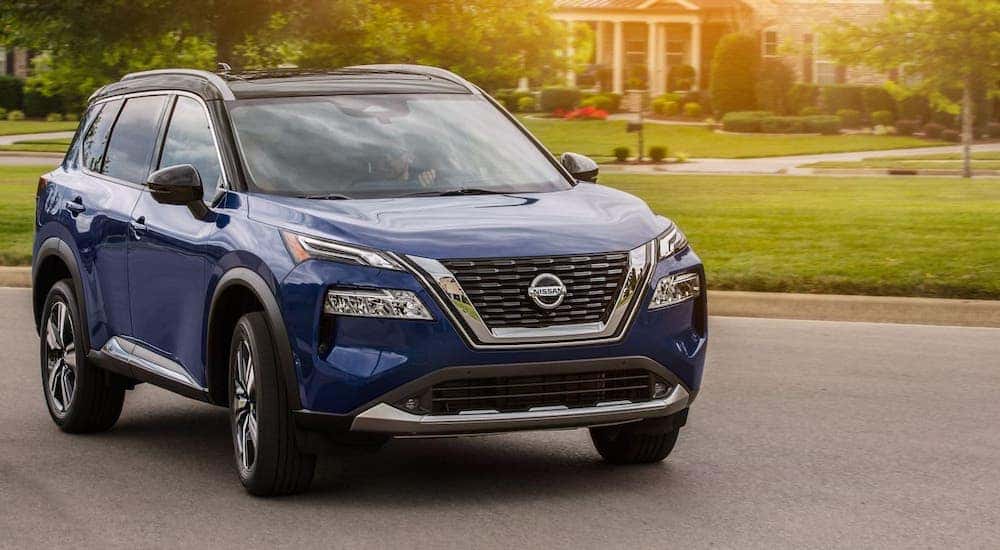 #8 The Nissan Rogue
At Thomas Nissan, not only do we sell all of the models in Nissan's amazing lineup, but we are passionate about each and every vehicle that comes through our doors. One of the vehicles we have come to love the most, in similarity to drivers all over America, is the Nissan Rogue.
This outstanding SUV has the perfect blend of power and efficiency, with the 2020 version able to produce up to 170 hp. Plus, it is efficient and gets up to 25 MPG in the city and 33 MPG on the highway. Finally, with its roomy cabin and reputation for reliability, the 2020 Rogue is as good a reason as any to visit Thomas Nissan.
#7 The Nissan Altima
One sedan that people are always talking about is the Nissan Altima. It too boasts a very comfortable, spacious cabin and has even more power than the Rogue with engine options that can generate anywhere from 182-236 hp. The Altima also has impressive fuel economy and can get 25-28 MPG in the city and up to 39 MPG on the highway. It also comes as a hybrid version, giving drivers even more choice. The Altima is one of America's favorite cars, and coming to check it out is another great reason to stop into Thomas Nissan.
#6 Commitment to Customer Service
Thomas Nissan is part of the Thomas Auto Group, which is known for its commitment to customer satisfaction. In fact, we are not satisfied if you are not satisfied. With our dealership in Joliet, we strive to make the car buying experience easy and stress-free. Our wide selection is part of that commitment, but we also love answering your questions and simply smiling whenever you are touring our lot of outstanding Nissans.
#5 Convenient Location
Possibly one of the best reasons to visit Thomas Nissan is our ultra-convenient location. We are located a short eleven-minute drive from the heart of Joliet. Just take US-30 west to IL-7/Theodore Street. Take a left on IL-7 and then another quick left to follow IL-7 and Thomas Nissan is right away on the right.
We are also located within an hour of downtown Chicago. To get to Thomas Nissan from the Windy City, take I-55 south. Take exit 257/US-30 toward Joliet. Turn right onto Larkin Avenue, and the dealership is on your right.
Our address is 1427 Larkin Ave, Joliet, IL.
#4 Convenient Business Hours
For the added convenience of our customers, Thomas Nissan is open early and often. Our sales hours are Monday-Friday from 9:00am-7:00pm and Saturdays from 9:00am-6:00pm. Our service department is also open from 7:00am-5:00pm Monday-Friday and from 7:00am-1:00pm on Saturdays. We offer varying hours to ensure you can come in when it is convenient for you because that's what matters.
#3 Deals for Recent College Grads
At Thomas Nissan, we believe in celebrating the major moments in life. One of those moments is college graduation. It is a huge accomplishment to finish four years of college and then land that first job. If you have done so any time in the last two years, or will graduate in the next six months and have documentation that proves your recent or upcoming graduation, stop into Thomas Nissan.
We will let you in on some of the biggest deals and discounts you could imagine and do everything we can to make your next ride is a good one. You have worked hard, now is the time to reward yourself with a new Nissan. And Thomas Nissan is the place to get one.
#2 Deals for Military
We also believe in celebrating and honoring those who have served our country through military service. We would not have the freedom we all enjoy if not for the men and women who have taken years out of their lives to protect each and every one of us.
To honor their hard work and dedication to our well-being, we have our Military Program for all active and reserve members of the military and retired members from the service. Through our program, you are eligible for significant discounts and deals and can get a new Nissan easier than ever. Thank you for your service.
#1 Years of Experience
At Thomas Nissan, we not only have the best cars on the road, a commitment to customer service, and several programs that can potentially save you your hard-earned dollars, but we have years of experience selling Nissans and the knowledge to back it up. You learn a lot when working with one of the best car brands of the day, and we would love nothing more than to put our expertise to work for you.
When you choose Thomas Nissan, you can do so with the peace of mind knowing that we have done this for years. We know what our customers want and don't want, and we won't waste your time. Our car buying experience has the efficiency that can only come from experience.