Drive With Style in a Used Nissan Sentra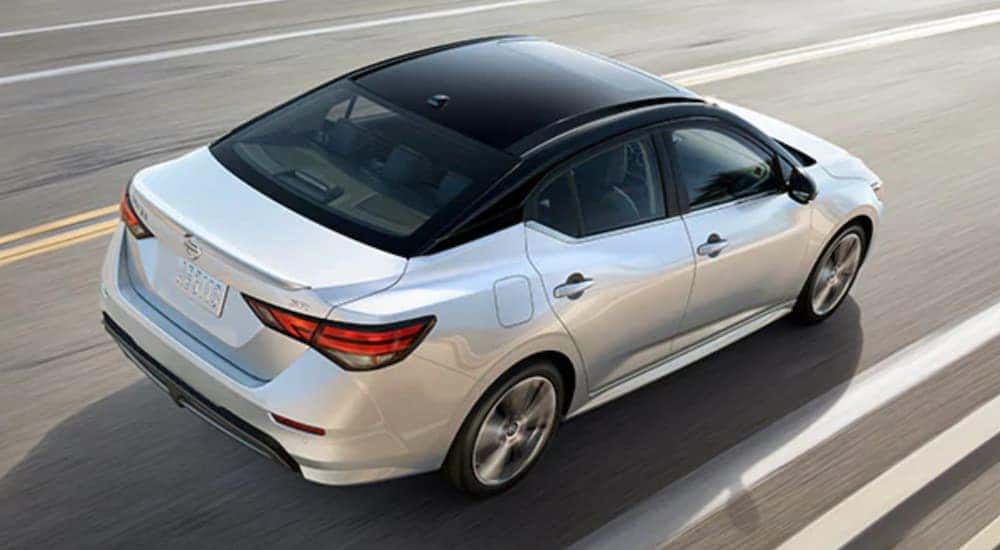 Everybody knows how to shop for a brand new car. You do a little bit of research online, and then you drive on down to your dealer of choice and tell them you want to test drive a few models. Used car shopping, on the other hand, is a whole different beast. That's why it's so important that you find a dealer you can trust when you're in Joliet. Used cars are excellent for people looking for a reliable vehicle on a budget, and one of the best used cars is the Nissan Sentra.
Joliet, Illinois, has many wonderful choices for used car shopping; however, if you're looking for quality options, amazing customer service, and a bunch of extra services and perks, look no further than Thomas Nissan of Joliet. From financing options that get you off on the right foot to a parts and service center that keeps you on the road where you belong, you just can't go wrong with our expert care. While we have plenty of used car options to choose from, we think you should definitely check out the Nissan Sentra when you come to test-drive our used cars.
Is the Used Nissan Sentra Right for You?
Many people who are used car shopping go straight to the Nissan Sentra. Both new and used Nissan Sentras are a fantastic choice because of the Sentra's attention to detail. No matter which model year you go with, you're in for a high-quality commuter car with a history of reliability. So is a used Nissan Sentra right for you, or is it better for you to go with a brand new model?
There are many perks to getting a used Nissan Sentra; however, the low price point is probably the biggest selling point when you are buying used. Used vehicles of any brand are going to be cheaper than their brand new counterparts, so you'll be saving thousands of dollars right from the get-go. That's just smart budgeting. Plus, since a new Sentra is already priced pretty low compared to the competition, buying a used model will feel like a steal.
Buying a used Nissan Sentra can also get you a lot of luxury perks and features that you may not have otherwise been able to afford or want to pay extra for. Newer used Sentra models will still have a lot of the same features that the newest model has, and you can always get lucky and find higher trim models that are packed with features that you can only get when you pay extra. Just because you are buying a used model doesn't mean you are sacrificing power, tech, or luxury.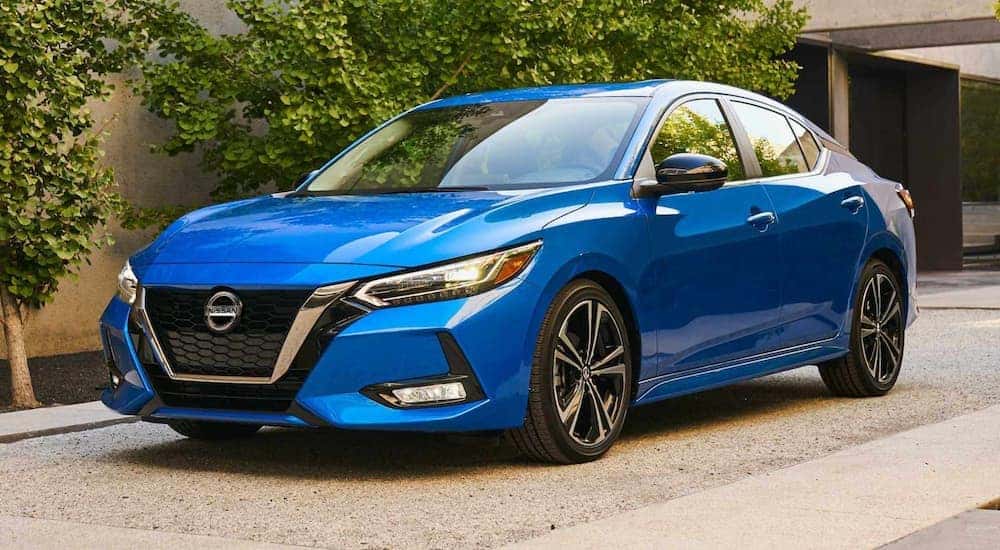 Nissan Sentra Technology Through the Years
If you prefer the latest and greatest technologies, the good news is Nissan has always been ahead of its competitors, and you won't have to go too far to find a used Sentra with the features that matter to you. Even the very earliest Nissan Sentras included technologies that were pretty sophisticated for the day. For example, the 1992 Nissan Sentra included the ever-useful cruise control. It also came with a CD player, so you weren't stuck trying to deal with a cassette while on the road. And, of course, power windows have been standard in the Sentra for decades.
By 1999, the Nissan Sentra had added even more fancy tech features that drivers have come to know and love. When you buy a 1999 used Nissan Sentra, you will be getting a navigation system, a CD/MP3 player, and dual power front seats. So, even on their older models, Nissan was providing cutting edge technology.
In the last decade, Nissan has really gone above and beyond to put out an outstanding car. When you buy a 2011 used Sentra, your technological perks shoot up to include Bluetooth wireless technology that taps into your hands-free phone usage in addition to the navigation system with a touch screen monitor. The navigation system even gets real-time traffic information. You'll get a USB port with which to charge your device (no more cigarette lighter chargers for Sentra drivers!) plus a proximity sensing remote less key entry. Also, there is the remote control liftgate, which puts the Sentra's technologies over the top.
The 2016 Nissan Sentra includes a 12V power outlet, so now you can charge anything you like while on the road. Voice recognition system allows you to command your Sentra without taking your hands off the wheel. Audible text messaging keeps you in touch with friends and family without compromising safety. The smartphone interface allows you to stay connected to your phone without actually having to touch it. Plus, the push-button engine start system allows you to start and drive your vehicle without even removing your keys from your pocket, so you don't have to wonder where you set your keys ever again.
Since Nissan strives to stay ahead of the times, even models as old as the 2019 Nissan Sentra still have the latest and greatest of everything, so you will feel like you're in a new and modern vehicle without having to pay the price point. For example, the 2019 Sentra comes with steering wheel controls that allow you to manipulate your cruise control, your media, and so much more. The rear window defrosters minimize your blind spot issues even on the coldest and frostiest of days, and your Bluetooth streaming radio allows you to listen to all of your favorite stations, no matter where you are.
No matter what model year you decide to go with, you will be getting a top of the line vehicle that is sure to please. And if you go with a certified pre-owned Nissan Sentra, you will also be getting a vehicle that has been thoroughly vetted, so you don't need to worry about how long it's going to last you. Of course, with Nissan's track record for reliable cars, you don't have to worry much about that anyway. The Sentra has been around since 1982, and you know, if it's held on this long, it's definitely here to stay. Trust us when we say you won't regret going with a Nissan Sentra.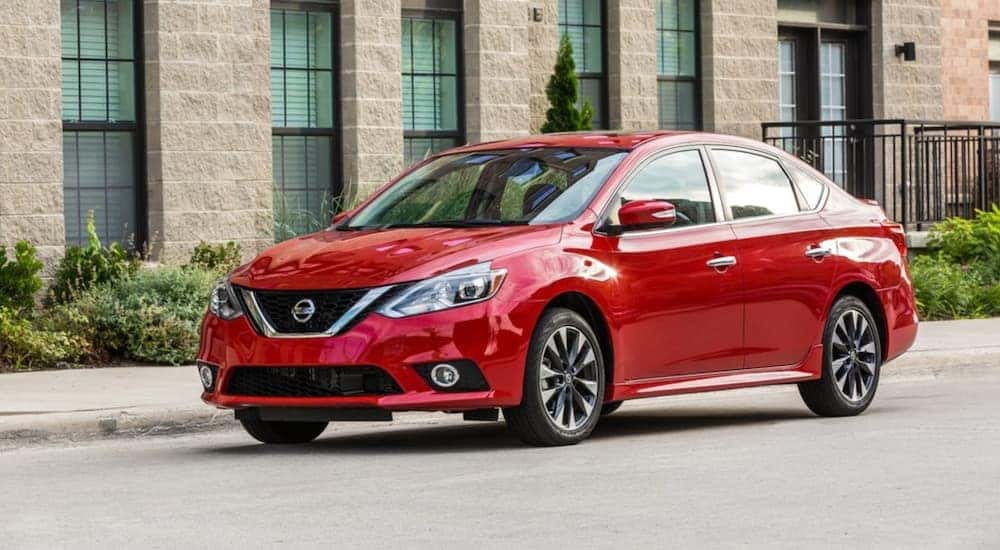 Buy a Used Nissan Sentra at Thomas Nissan of Joliet
When you're ready to take the next step in your car buying journey, come on down to Thomas Nissan of Joliet. We have the latest and greatest 2021 Nissan Sentras available for you to look at and even test drive if you prefer a brand new vehicle. But if you prefer to invest in a used Nissan Sentra, we've got you covered there too. We've got a huge selection of used cars for you to choose from, including many used Nissan Sentra model years.
Don't let another moment go by! Come and let us put you behind the wheel of a car you'll love. Ask our financing team about our exceptional offers and services. Bring your vehicle to our parts and service center and see the kind of care our certified mechanics give each and every car that comes through our lot. Stop by our dealership located at 1427 North Larkin Avenue in Joliet to get your used Nissan Sentra today.