Nissan Maintenance 101: How to Keep Your Car in Top Shape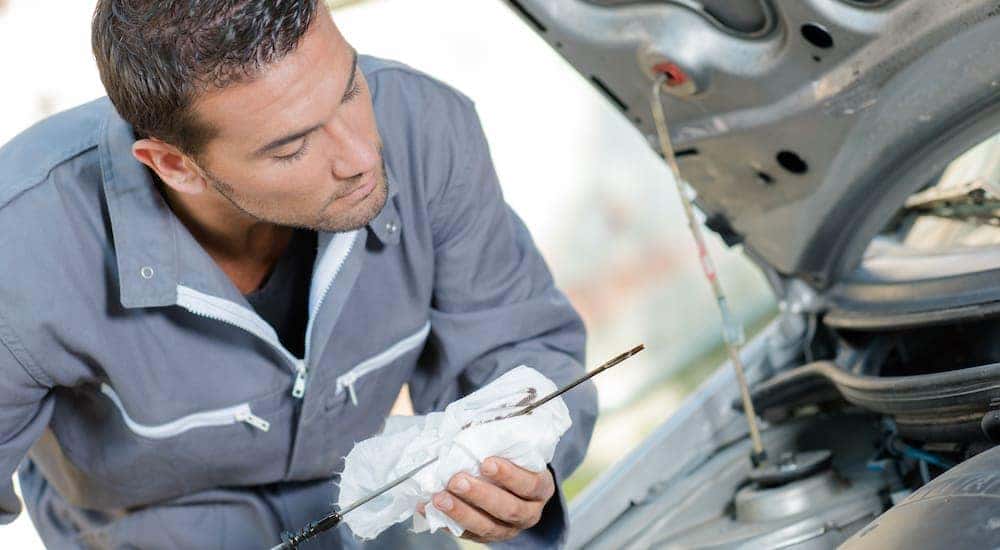 Nissan offers an outstanding selection of vehicles, such as the roomy but stylish Rogue SUV and the sporty and efficient Altima sedan. Nissan is famous for cars that include fast and responsive powertrains, stylish designs, and comfortable cabins – all at an affordable price. However, even the best cars can show signs of damage over time if they're poorly maintained or neglected. It's a fact of life that being a car owner means investing a little time and care into your car; think of Nissan maintenance as getting the most out of your investment.
Caring for your car means more than washing the car from time to time and making sure the gas tank is full. There are a few other tasks that need to be done. Thankfully, you can leave most of these services in the hands of your local Nissan service center – but you still need to know what should be maintained. What do you need to do to maintain your Nissan and get the most out of it?
Reading your car's manual, getting advice from local auto supply shops, and hearing off-hand advice from friends and family can be overwhelming – especially if you're new to maintaining your own car. Use the following guide to stay on top of maintenance for your vehicle without getting overwhelmed. These tips work on any Nissan model.
Maintenance Every Six Months
This is the most common and one of the most important maintenance tasks for your Nissan. Roughly every six months or 5,000 miles, it's time for an oil change. A good supply of clean engine oil is essential to so many components of your vehicle; in fact, how disciplined you are about scheduling oil changes can drastically affect your Nissan's longevity and everyday performance. That's because oil reduces friction to allow better motion of the engine's moving parts, like pistons, while reducing wear that can damage engine materials. Also, replacing the filter prevents pollutants from clogging up the engine and causing even more damage.
While many people know how to change their own engine oil and filter, you should take your Nissan to a qualified maintenance center for a superior oil change. You'll get the best parts and oil for your car for the best results. Plus, as part of a full-service oil change, automotive experts can check other fluids in your Nissan, like the transmission, windshield wiper, and brake fluid. These fluids are far less perishable than engine oil, but if their levels are low, there's a leak, or they're contaminated, these fluid tanks should be filled to the appropriate level.
During your oil change, you should have your vehicle's tires rotated. This doesn't mean spun around on the axle but taken off and put on different corners of the vehicle. Doing so evens out tire wear, saves you money by increasing the longevity of your tires, and actually improves vehicle performance.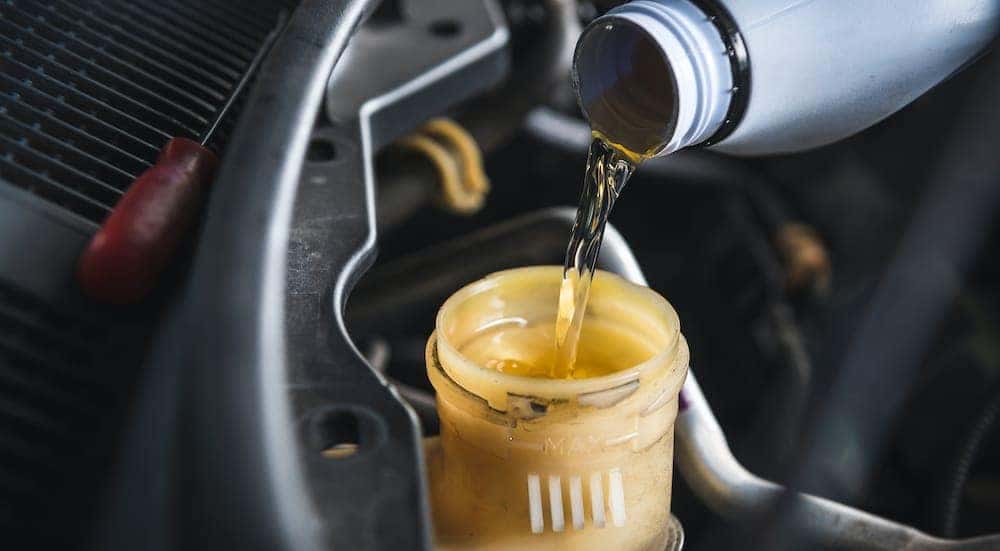 Annual Maintenance
Every so often, your Nissan may need a few special services. The brake fluid may need to be replaced, and you should have the battery checked. Additionally, your car may need to have its engine air filter replaced, as well as the in-cabin microfilter (available in some Nissan models). You can include these services with a regular maintenance job like an oil change. Choose a time of year, like your first oil change of the year, to request these additional services. In addition, it's a good idea to submit your Nissan a general annual performance check.
Ask a Nissan technician to give your vehicle a comprehensive inspection. They should take a close look at the axles, suspension, brakes, driveshaft, exhaust, and steering systems for reliable, safe performance. Also, have the engine bay hoses and belts checked. They can tear, corrode, or even come loose if not maintained. Problems in any of these areas can seriously affect how safe and stable your vehicle is, and catching these problems early can prevent extensive (and expensive) damage down the road.
Everyday Maintenance
Don't forget that operating your vehicle with care is an important part of good maintenance. Treat your Nissan with care, and it will reward you with a long, problem-free life. Plus, good everyday maintenance greatly reduces your risk of needing expensive repairs.
For one, drive your Nissan with care. Try to avoid making harsh starts and stops, especially on slick or icy roads. If you'd like to check your own fluid levels – recommended after long road trips that tack several additional miles onto your Nissan – pop open your hood when your engine is cool and check the fill lines. Never remove the radiator cap to check fluid levels. This is extremely dangerous; check the refill container next to the radiator instead.
Wash your car every few weeks, and make sure to wash soon after taking a long road trip. If you notice that mud, insects, tree sap, or other debris has collected on your car, go ahead and wash it off. Regular cleanings don't just make your Nissan look as flashy and impressive as it can; they also protect the paint from fading, protects glass and tires, and even ensures your car's headlights offer better visibility.
Finally, address problems as soon as you notice them. Has your "service engine" light shown up on the dashboard? Are you hearing unusual noises or noticing odd odors when you drive? Is your car leaking fluids under your parking spot? These are common signs of a problem with the engine, and you should never put off having them inspected by a Nissan technician.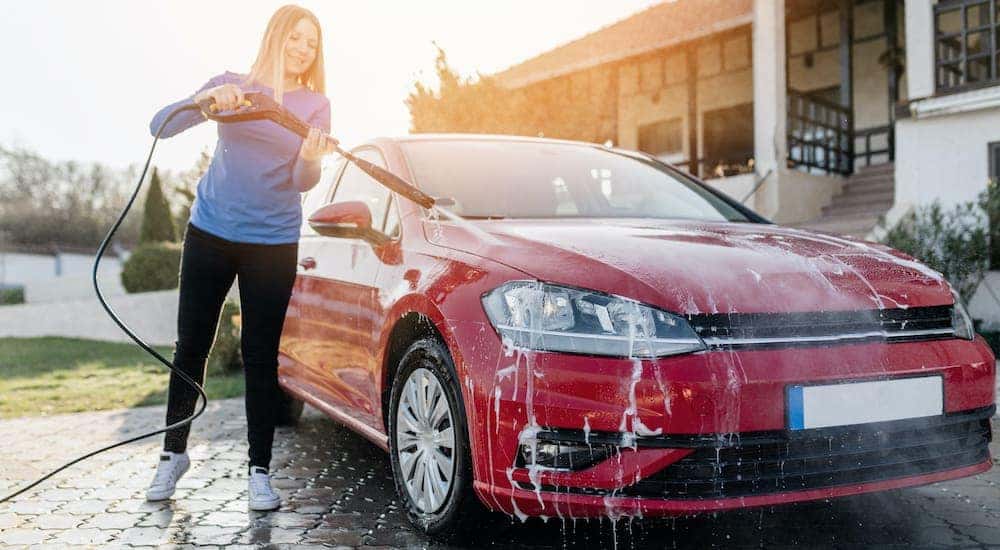 Why You Should Go to a Pro
Needless to say, this maintenance list is extensive. These jobs aren't exclusive to Nissans, either; every vehicle, no matter who makes it or how new it is, needs plenty of care. Taking your Nissan to a qualified Nissan maintenance center can prolong the life of your car. They have the expertise to do jobs like oil changes with more precision and with the right products for your exact vehicle – including its mileage.
Also, they can do work that would be dangerous for the average person to conduct at home, like changing brake fluid or servicing the suspension. You can hurt yourself or seriously damage your vehicle if you don't have the training and hands-on experience to know what you're doing. Plus, going to a qualified professional allows them to use their professional eye to scope out signs of damage or deterioration in your Nissan. Thorough inspections, followed by quick diagnostics and repairs, help prevent more expensive (or even dangerous) problems from developing.
Find the Best Maintenance Services at Thomas Nissan
If necessary, add this list to a calendar so that you always remember to schedule maintenance for your Nissan. You'll get the best experience out of your car and the most use out of your investment if you stick to a regular maintenance schedule. If you want the best experience out of an automotive service team, visit Thomas Nissan for your maintenance needs. Joliet, IL, trusts in our certified service center for all things Nissan, including new and used vehicles.
We're also known for our extensive lineup of new and used Nissans, including cars, SUVs, and more. Visit our website to browse our vehicle inventory, learn more about shopping with us, and even schedule automotive services for the lifetime of your car. Plus, many maintenance tasks may be complimentary as part of your Nissan's warranty and service plans. Call or visit us today to get back on top of Nissan maintenance.