Our Top Nissan Picks for Shorewood Drivers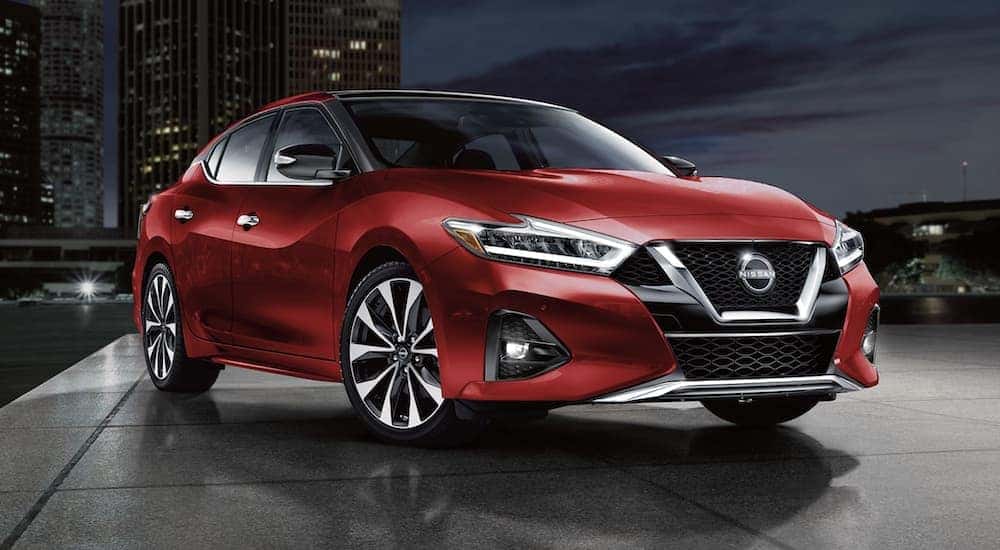 If you live in the Shorewood area, you know the Midwest does it best. Snuggled between Fox River and DuPage River, Shorewood, Illinois, has something for everyone, thanks to its ample greenery, parks, family-friendly suburbs, and bustling shopping centers. In addition to what Shorewood residents can find in their own backyards, close proximity to Naperville, Chicago, and Lake Michigan mean even more activities, culture, and scenery.
Residents of Shorewood get to reap all the benefits of living in a close-knit community while being granted access to the livelihood that a large city offers. For a place capable of supporting so many lifestyles, there's no better automaker than Nissan, whose lineup of cars, SUVs, crossovers, electric vehicles, and pickup trucks are designed with every type of driver in mind. For residents considering a Nissan as their next vehicle and looking for a great Shorewood IL Nissan dealer with an extensive inventory, we here at Thomas Nissan of Joliet welcome you to visit our conveniently located dealership and allow us to show you everything Nissan has to offer in its lineup. For now, let's take a look at some of our favorite models.
The Nissan Maxima
The Nissan Maxima is singing its swan song for the 2023 model year, marking the end of a 42-year run. The Maxima has changed a lot over the decades, but its final iteration is its most handsome and most powerful yet. It comes standard powered by a 3.5-liter V6 engine that produces a notable 300 hp. Sleek styling and high-end materials in the interior create a show-stopping aesthetic that stands out amongst a sea of sedans. Perhaps its greatest feat is the number on the price tag—its sporty performance and luxurious look suggest a higher price than its starting MSRP of $38,180.[a] The value gives everyone in Shorewood and beyond all the reason they need to celebrate this outgoing Nissan model.
The Nissan Frontier
The Nissan Frontier is the perfect truck for work and play. It's the kid sibling to the larger Nissan Titan, but it still has the chops to get the job done in a package that will be the perfect fit for many Shorewood drivers. It has the capability to go off the beaten path while keeping its overall dimensions manageable, making an easy transition from weekday work to weekend adventure. Its 3.8-liter V6 puts out 310 hp and 281 lb-ft of torque and gets a respectable 18 MPG in the city and 24 MPG on the highway. For more off-roading capability, the Pro-4X model offers upgraded Bilstein shocks, a rear stabilizer bar, all-terrain tires, and the option to add beadlock wheels.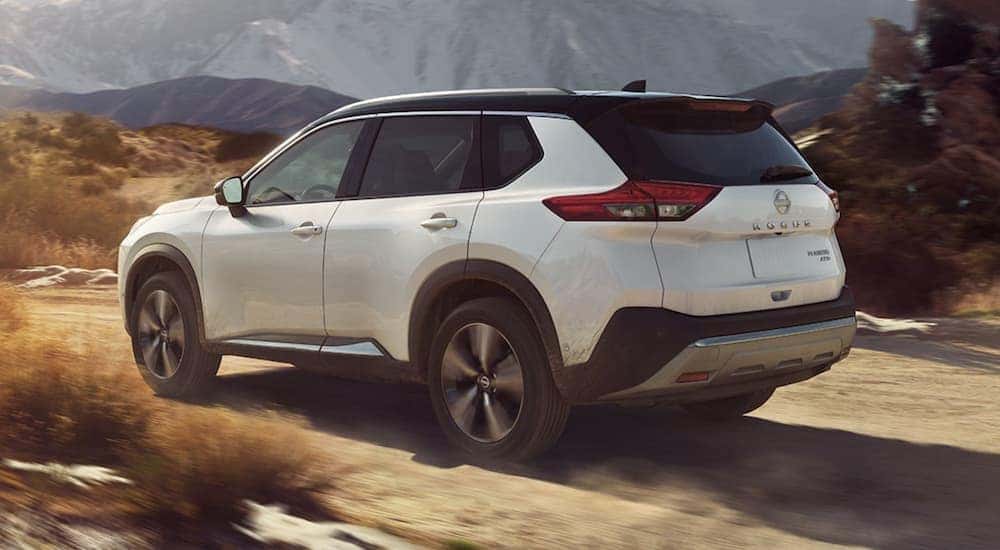 The Nissan Rogue
One of the biggest names in the Nissan family, the Rogue, has been safely getting its occupants from point A to point B since its debut in 2007. The crossover offers a blend of safety features, great fuel economy, and comfort that many people need for their families. It comes standard with driver assistance features like emergency braking, pedestrian alert, and blind spot monitoring, and a semi-autonomous driving capability is offered on upper trim levels.
The Rogue has the size to comfortably seat five people while getting up to 30 MPG in the city and 37 MPG on the highway. One of the things that makes the Rogue appeal most to families like those who live in Shorewood is its endless customizability. It's available in front-wheel drive, which is great for maximizing fuel efficiency, or all-wheel drive, which has more grip in rain and snow. Its five trim levels grant access to a range of features, so there's a Rogue that can be perfectly configured for every family.
The Nissan Versa
With a starting MSRP of $15,730, the Nissan Versa is the perfect vehicle for the driver looking for a no-nonsense, clean ride.[a] Its fuel economy rating of 32 MPG in the city and 40 MPG on the highway create savings all around. It's easy on the budget, but in the case of the Versa, that doesn't translate to low quality. The top trim level, SR, will come standard with features like adaptive cruise control, heated front seats, and a wireless charging pad, all while keeping the Versa affordable. Its sleek exterior and polished interior maintain a minimalism befitting its budget-friendly nature without looking or feeling low quality.
The Nissan Armada
The Nissan Armada is as imposing as it sounds, with generous dimensions and three rows of seats that accommodate up to eight people. There's enough room for cargo, too—folding the second and third rows down creates 92.6 cu.ft. of cargo space. A big car needs a big infotainment screen, and the Armada is equipped with a colorful 12.3-inch touchscreen and an optional 13-speaker Bose sound system, compatible with Apple CarPlay and Android Auto. A big car also needs a big engine. The hefty 5.6L V8 that powers the Armada generates 400 hp, enabling it to tow up to 8500 lbs. If traveling with your family feels like being a part of a small army, the Armada will make for the perfect transport.
The Nissan Leaf
For the eco-conscious inhabitants of Shorewood—or anyone trying to save money at the pump—the Nissan Leaf is amongst the greenest and cleanest in the Nissan lineup. The front-wheel drive hatchback is fully electric, so that means zero emissions and zero dollars spent on gasoline. It can be charged with both 120 V and 240 V outlets and gets up to 212 miles of range when fully juiced, so driving to Chicago and back is a snap.
The Nissan Altima
Another household name in the Nissan family, the Altima is a jack of all trades that can benefit anyone in the Shorewood area. Whether you need a daily driver for your commute to the city or something to get away to the lake on weekends, the Altima's got you covered. It seats up to five and has a 60/40 folding backseat, so cargo and crew can be flexibly accommodated. Other unique features include the zero gravity front seats, designed to minimize pressure hot spots and make for a more comfortable ride. During those longer trips, you can make fewer stops for gas with fuel economy ratings of up to 27 MPG in the city and 39 MPG on the highway.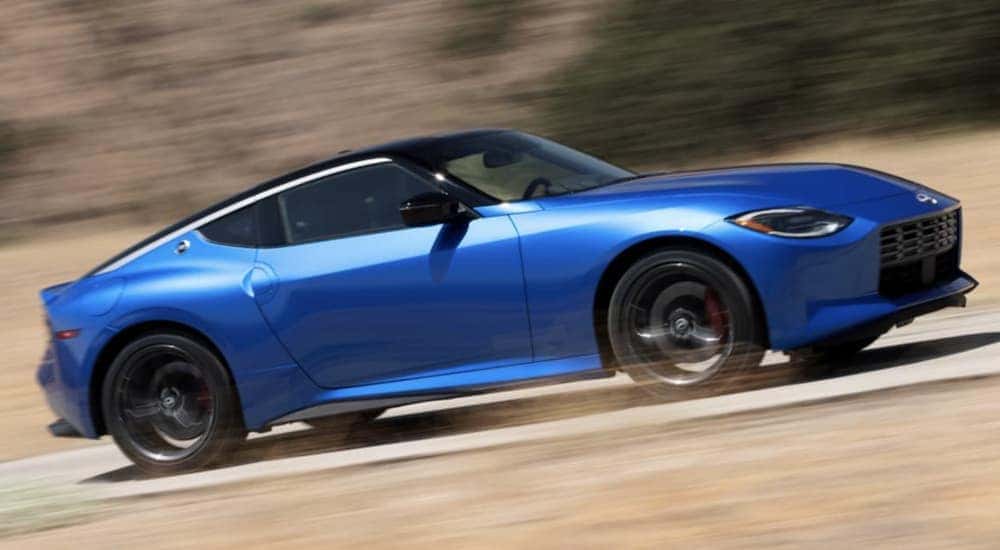 The Nissan Z
The Nissan Z represents the pinnacle of Nissan technology and capability. It was built for the driver who loves driving fast and looking good while doing it. The driver-centric cockpit was clearly designed with the person behind the steering wheel in mind; the screens and gauges angle towards that direction. The 6-speed manual pays agile homage to driver engagement that has dwindled in the wake of automation. Moving to the exterior, the Z is clean and stylish, creating an air of confidence that the engine will do most of the talking. It does, with 400 hp getting cranked out by the 3.0-liter twin-turbocharged wonder.
A Nissan for Everyone
No matter where you live in Shorewood, there's a Nissan that's got your name on it. Whether you're looking for something that prioritizes hauling power, fuel efficiency, or comfort for the whole family, you can shop confidently at Thomas Nissan of Joliet. Nissan offers the best value for various budgets with an array of vehicles that can be customized to suit your style. Come in today and let us help you find a Nissan model that perfectly fits your unique driving needs.
---
[a] MSRP may change without notice. See dealer for complete details.